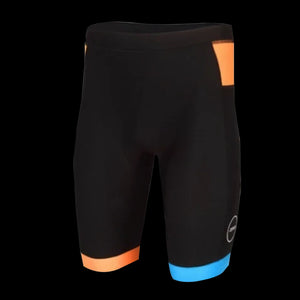 Mastermind Bicycle Studio is proud to be the EXCLUSIVE distributor of India for Zone3.
Zone3 is a brand from the UK, designing products ONLY for the Triathletes. It is a brand which is solely focussed in creating products for the performance enhancement of Triathletes. If you are aiming to be an Ironman, Zone3 has to be your weapon!
 THE LAVA RANGE: The Lava collection has been researched and developed more than any of the other Tri ranges as it's one of the most important pieces of kit when taking part in long distance race. the range offers tremendous high performance, comfort, functionality and protection, meaning there's one thing less to worry about on race day.   
FEATURES:
-Made using ultra lightweight and breathable french woven fabric to give maximum comfort throughout the swim, cycle and run. 
-A new long distance specific 'Iron Performance' pad by Cytech keeps you comfortable on the saddle.
-Graduated compression in the legs reduces muscle vibration to increase sporting performance and endurance. 
-Aerosuit version allows for improved muscle control whilst giving further aerodynamics and sun protection. 
-Large storage space for gels and nutrition- essential for long distance events.