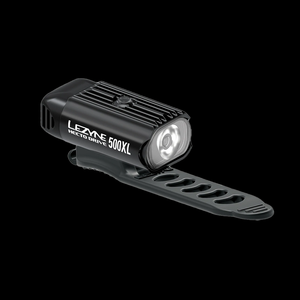 Compact, durable cycling light with a machined aluminum body. If it isn't on the bike it's a good one to have in your rucksack. It's so small you can just use it in in case of an emergency, working best as a be-seen-by light but capable of letting you see where you're going if you need it. It's sturdily built and easy to use, and its quick recharge time and long burn-times in the flashing modes mean it lends itself well to year-round commuting

Features:

Built in cooling fins and cutouts for side visibility.

Single LED design provides up to an impressive 500 lumens of output and eight output modes—including a Daytime Flash mode.

Run time up to 20 hours.

We at MASTERMIND BICYCLE STUDIO are proud to present LEZYNE products to our Customers across India.