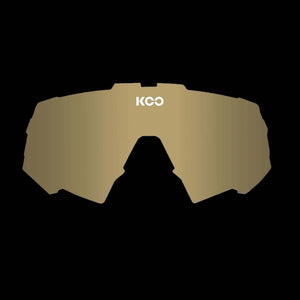 ABOUT KOO
BORN IN ITALY, WORN AROUND THE WORLD ABOUT KOO
At the core of the brand's mission lies their deep commitment to offering cutting-edge products, entirely designed and crafted in Italy, which seamlessly blend technological excellence, superior materials and an iconic design.
A COMMITMENT TO QUALITY
All KOO Sunglasses and Goggles are developed and manufactured to the highest standards and put through rigorous testing to ensure consistent quality and safety. Top-notch Zeiss® lenses are fitted as standard for unparalleled clarity and protection.
PERFORMANCE
OUTDOOR
Whilst we can't rely on consistent weather you can depend on the protection of KOO whatever the conditions. Each KOO product contains a number of innovative features. From easily removable Zeiss lenses to Active Airflow systems, our products are designed to adapt to the ever changing outdoor environment.
VLT-12%