ABOUT KOO
BORN IN ITALY, WORN AROUND THE WORLD
At the core of the brand's mission lies their deep commitment to offering cutting-edge products, entirely designed and crafted in Italy, which seamlessly blend technological excellence, superior materials and an iconic design.
A COMMITMENT TO QUALITY
All KOO Sunglasses and Goggles are developed and manufactured to the highest standards and put through rigorous testing to ensure consistent quality and safety. Top-notch Zeiss® lenses are fitted as standard for unparalleled clarity and protection.
PERFORMANCE
OUTDOOR
Whilst we can't rely on consistent weather you can depend on the protection of KOO whatever the conditions. Each KOO product contains a number of innovative features. From easily removable Zeiss lenses to Active Airflow systems, our products are designed to adapt to the ever changing outdoor environment.

KOO is a sister brand of KASK.
100% Made in Italy.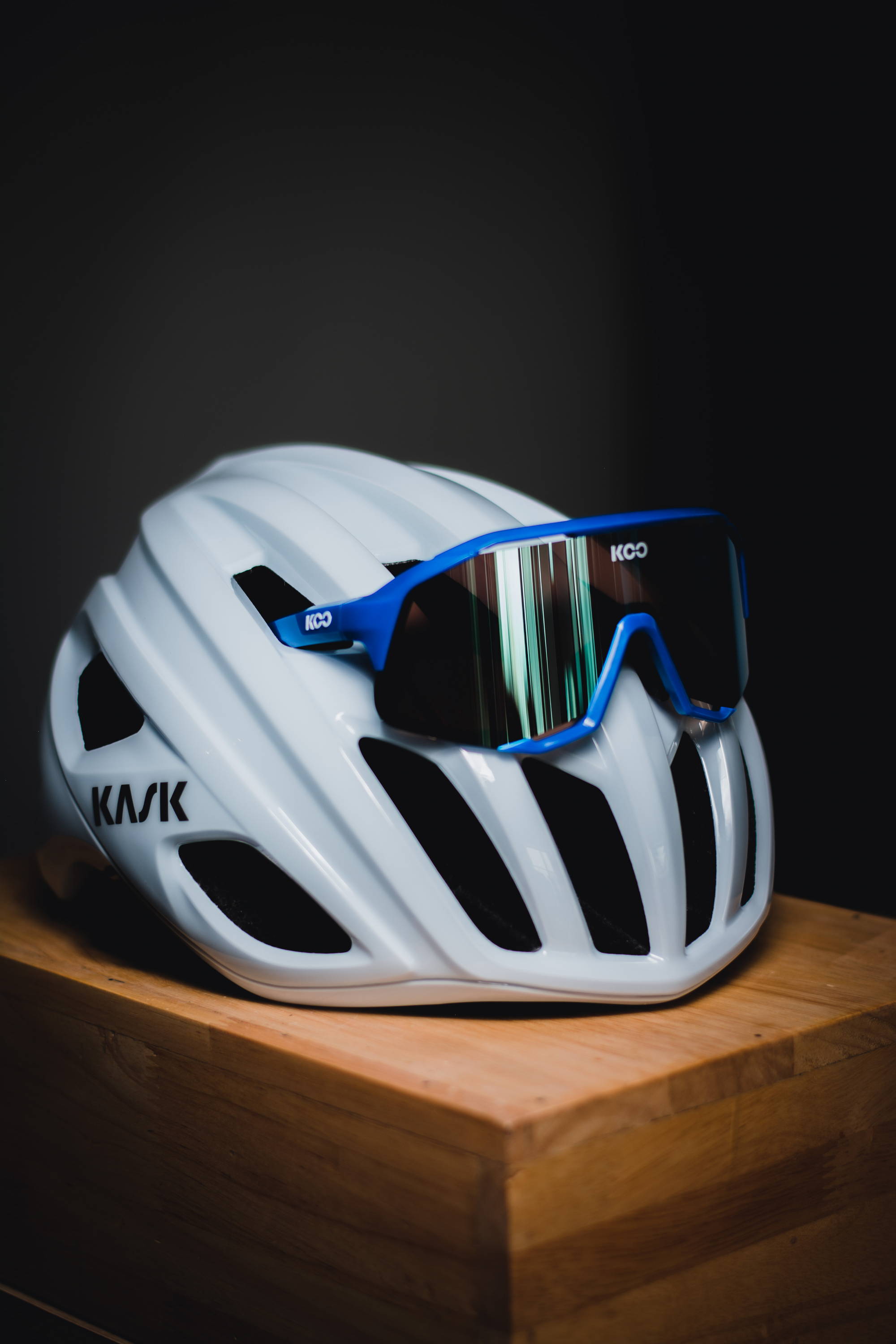 1. ANTI-SLIP INSERTS
Anti-slip MEGOL elastomer temple inserts provide added grip and comfort.
2. ADJUSTABLE FOLDING NOSE PIECE
A soft rubber nose-pad with two adjustable positions for a customized fit, an extra nose bridge will also come as standard in the packaging
3. ACTIVE ANTI-FOG VENTILATION
The frame is reinforced with two color injected, particularly durable polycarbonate sliders that open or cover two cuts in the lens when open. This engages the airflow between frame and lenses and thus keeps the rider's view crystal clear. Just as importantly it creates a KOO unique design language: As an aesthetic feature it gives space to distinctive color combinations.
4. ZEISS® ANTI-REFLECTIVE TECHNOLOGY
Our anti-reflective technology greatly improves the efficiency of the lenses. The coating eliminates reflections from the front and back surfaces of the lenses meaning your eyes receive the most light possible, improving contrast and definition and reducing eye strain.
Text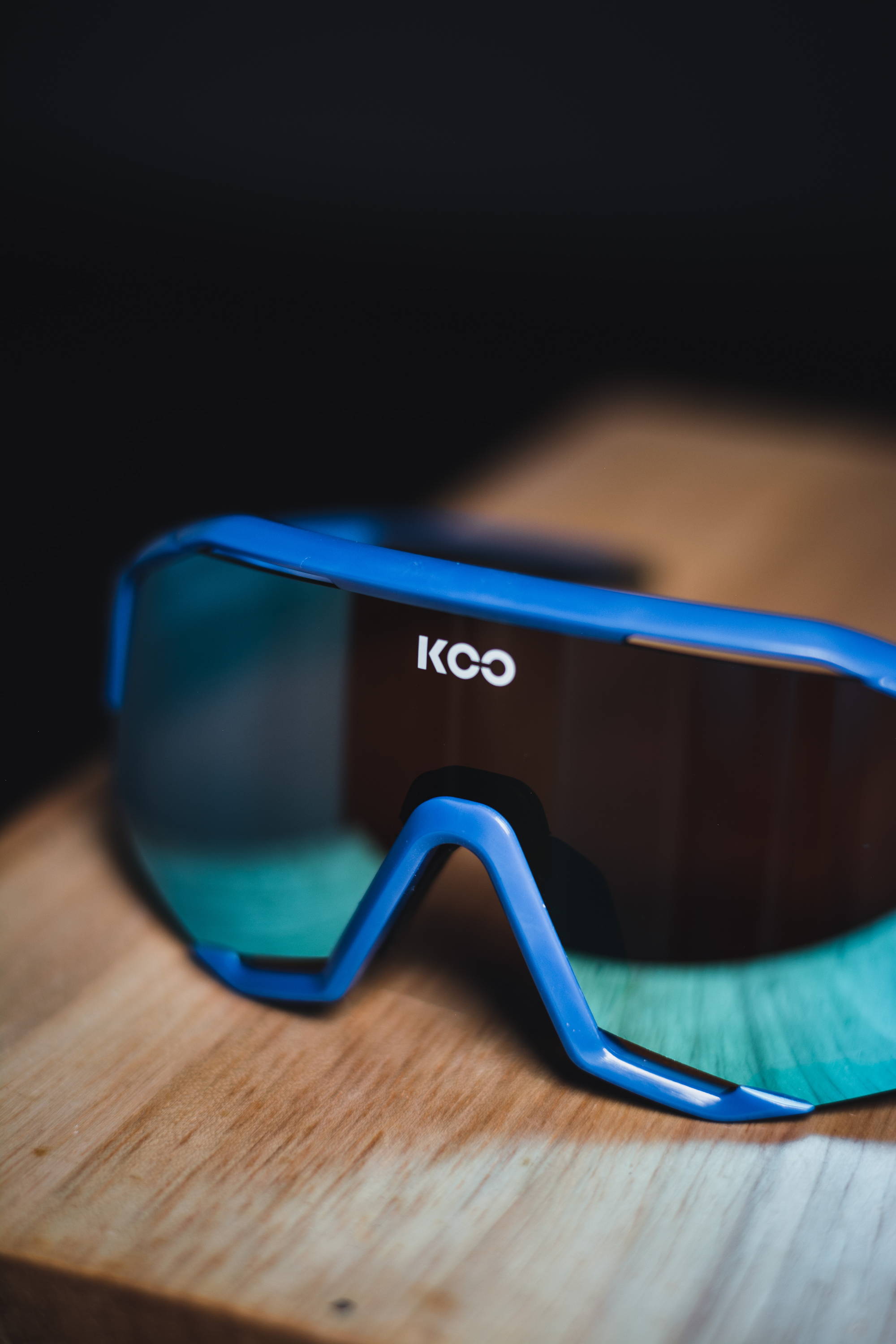 This Red Lenses feature uncompromised clarity with panoramic vision, minimal fogging, and anti-slip temple inserts.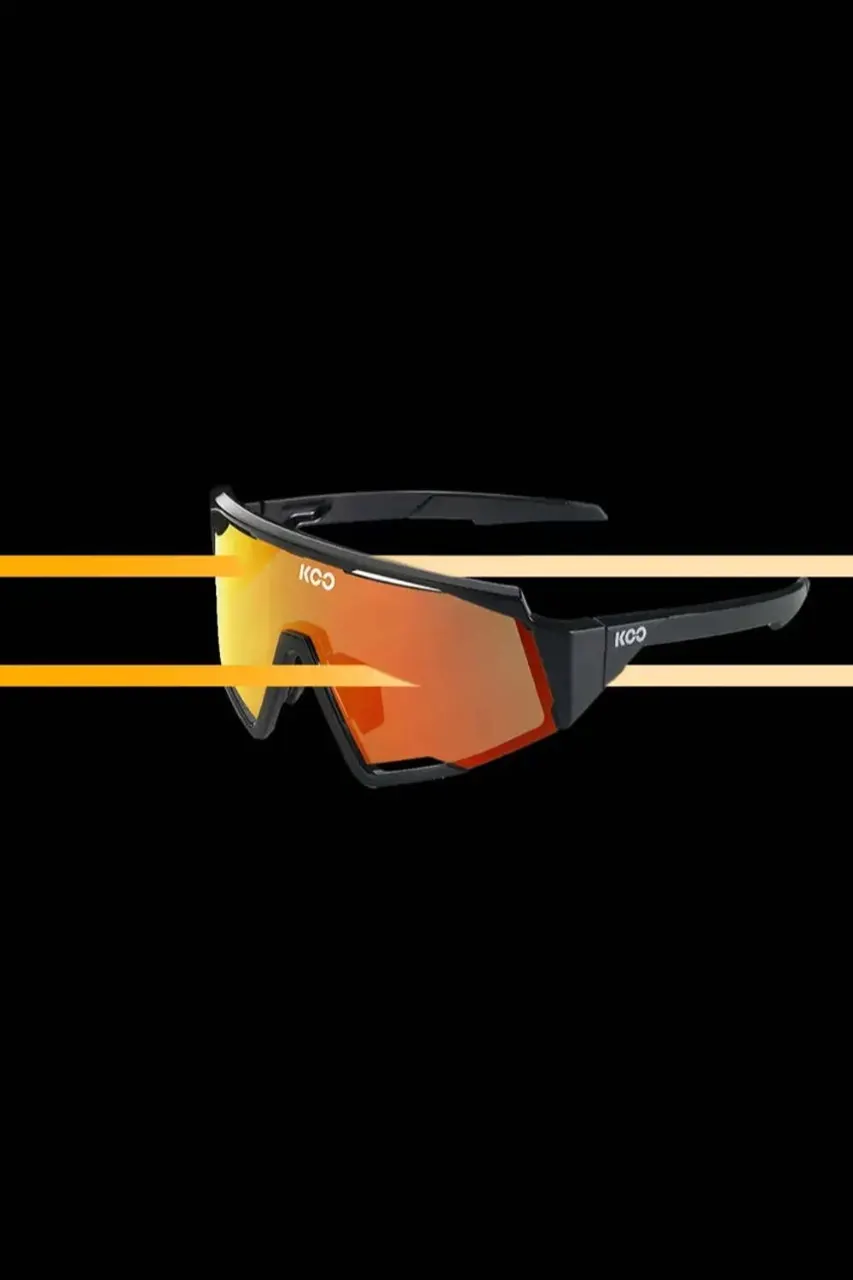 VLT stands for Visible Light Transmittance
It is the amount of visible light that can pass through a lens.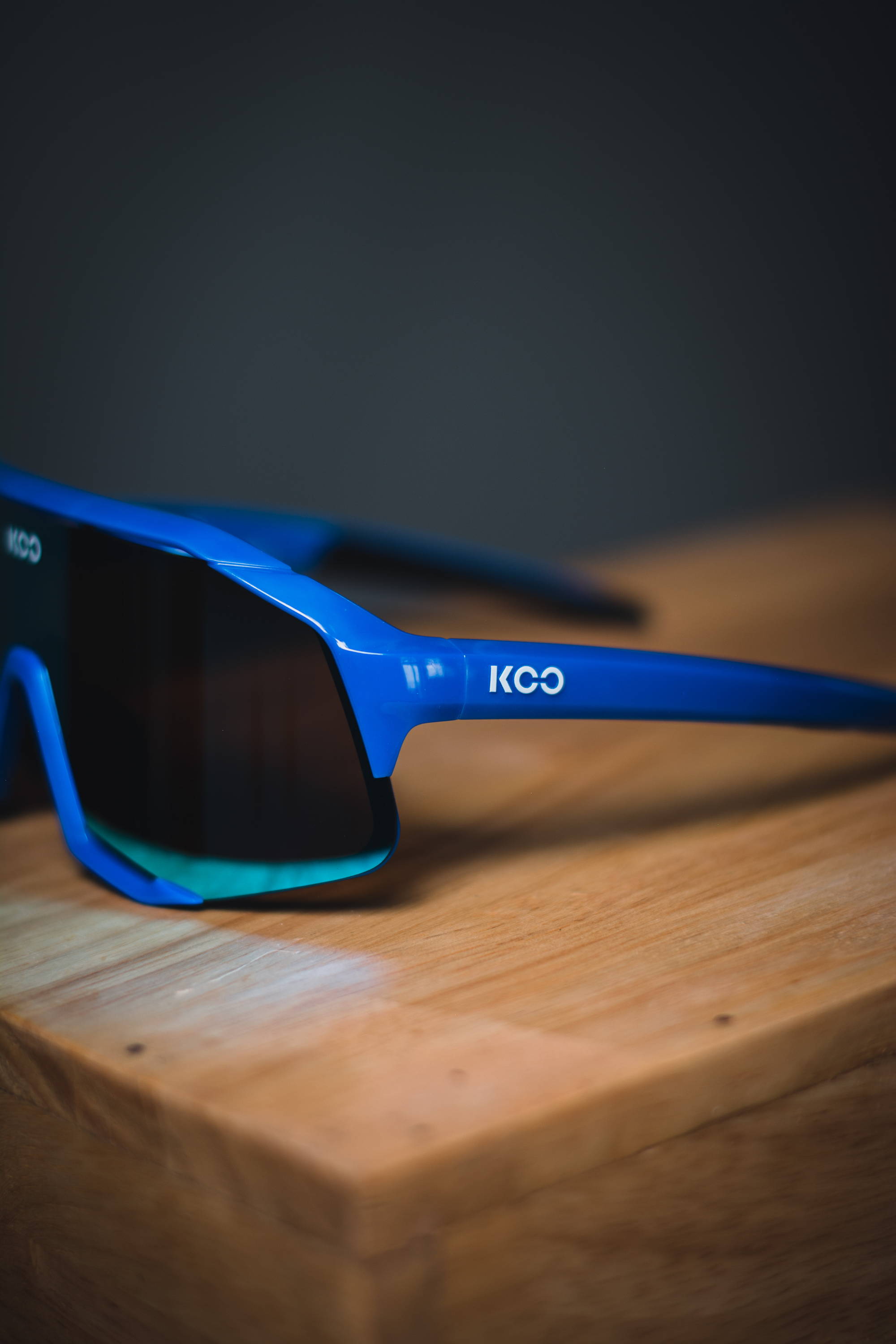 Lens category 3 sunglasses' provide a good level of UV protection and a high level of sun glare reduction
For your rides after sunset , you can replace the sunglasses with night vision lenses from KOO.
They remove unwanted glare, giving improved clarity, protection from dust and safety on the road.
These lenses can be bought separately along with your sunglasses.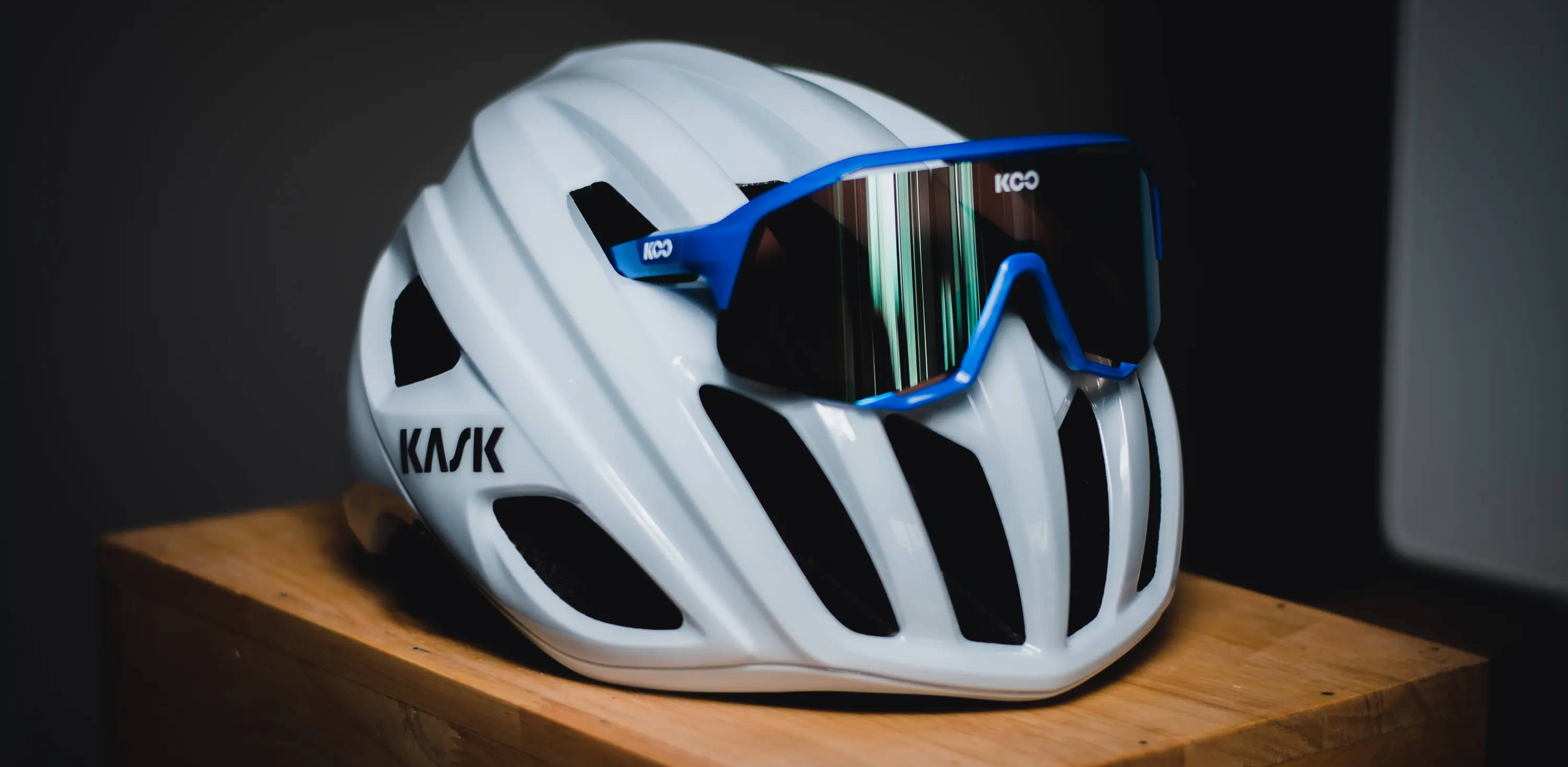 These lenses are a must have for your evening rides.
Ride Safe, Ride KOOL.
Rock a KOO sunglass and look KOOL.
LAUNCHING KOO SUNGLASSES EXCLUSIVELY AT MASTERMIND
If you have any queries, kindly fill up the form below.
Our Experts will get in touch to help you!
Thanks for your message! Our Cycling/Triathlon Experts will get back to you soon!
This field is required
This field is required
This field is required
This field is required
Follow Us for Latest Updates and Offers on Cycling and Triathlon!