Cyclist | Abirami Manoharan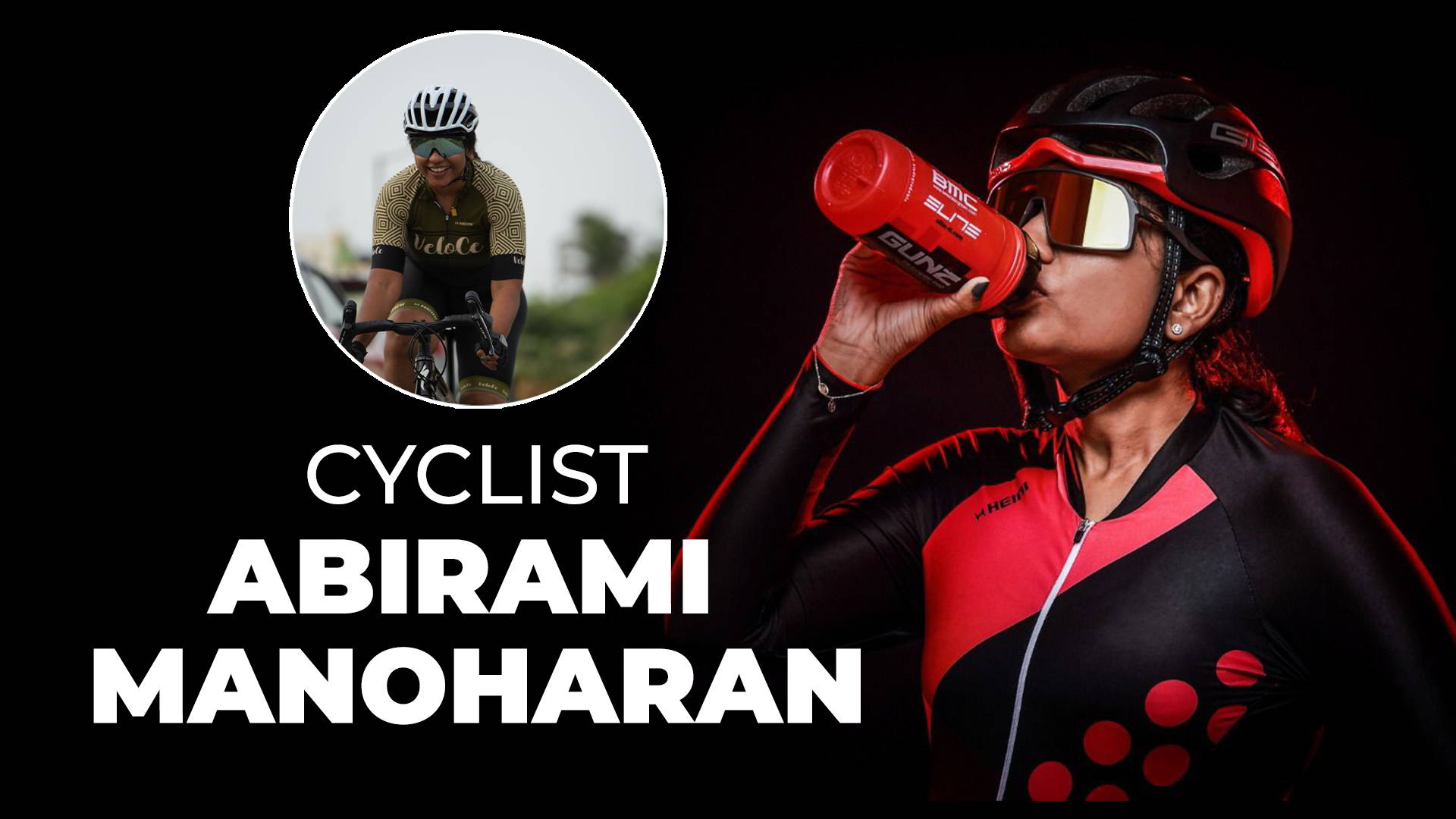 Hello, I am Abirami Manoharan from Chennai.
When did your Cycling/Running/Tri journey begin?
I started cycling in 2014 and got into racing from mid 2016. Won the Tamil Nadu State Championship 5 times and a Bronze medalist ITT at National Cycling Championship 2021.
How do you make time to pursue your sport.?
Indoor trainer helped me a lot in being consistent. 80% of my training was done indoor. Also getting done with the workout first thing in the day helped me to plan my day better.
How has cycling changed your health and life style?
Cycling helped me to stay focused. Fitness and diet fell in place as I wanted to get better. I felt more confident when I was able to execute my plan. I made lot of friends who were like minded. That helped me stay motivated. I became a stronger and better person.
What is your most memorable Cycling/Running incident/ride?
When I stepped on the National Podium, the organiser called my son on to the stage to stand on the podium with me! That was my most memorable emotional moment.
What's your message to every women out there who want to pursue Cycling/Running/Triathlon?
You don't need to be on the podium to feel special. You are special just the way you are! Health is everything. Start slow, enjoy the process, be the change and inspire people around you!